Dr. Brenda Lindstrom, DC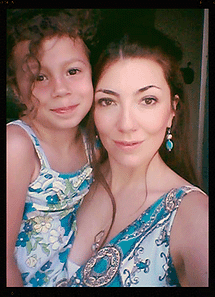 "My passion is to help my patients lead a healthier life and relieve their day-to-day stress through a whole body approach."
Dr. Brenda Lindstrom is originally from Canada and moved to California in 2006 to pursue her chiropractic doctorate from Life Chiropractic College West. She has since called the Bay Area her home and has been practicing in the North Bay since 2009.
Dr. Brenda Lindstrom became a chiropractor because of the amazing results she experienced after being under chiropractic care. Dr. Lindstrom was rear-ended by a drunk driver when she was 21 years old. When she woke up the next morning she could not move her neck and back, had severe stiffness and radiating pain throughout her body. From that day on she experienced migraines, loss of concentration, decreased range of motion and fatigue. Dr. Lindstrom saw a massage therapist, acupuncturist and a physical therapist. None of these other healing arts helped her. She began to lose hope of leading a normal life.
When she finally went to a chiropractor, she began to experience immediate relief. Dr. Lindstrom witnessed the power of chiropractic first hand and chose to make it her career to help others who have lived with pain for too long.
Dr. Lindstrom is passionate about helping people get back to what they really love doing and increasing nerve flow to help them heal. She attends regular post graduate training to improve her skills and knowledge as a chiropractor in order to give the best possible care to her patients. She strongly believes that everyone should have access to regular chiropractic care and participated in international chiropractic mission trips to Peru. She has also shared the gift of chiropractic locally at Whistlestop, providing gentle chiropractic care to Seniors.
When she isn't taking care of her patients she is spending time with her fiance Angelo and her son and daughter enjoying what beautiful California has to offer.