Children and Chiropractic Care
Children and Chiropractic Care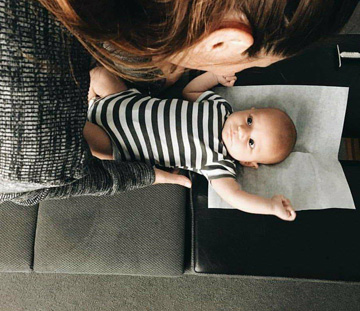 Children are receiving chiropractic care and there's a good reason why: chiropractic provides safe, natural treatment for a number of conditions while promoting wellness.
Research suggests that chiropractic can safely relieve musculoskeletal pain in children. In a 2003 study, 62% of pediatric patients had substantial reductions in back pain after receiving chiropractic adjustments. Treatment of musculoskeletal conditions continues to be the number one reason why children receive chiropractic care.
But chiropractic does more than treat conditions, it can help children improve their health through wellness care. In a 2009 survey, one of the primary reasons why parents took their child to see a chiropractor was for wellness care.
Current research shows that chiropractic can reduce blood pressure, heart rate, and stress hormones, release endorphins, and boost the immune system.
Whether you're hoping to ease your child's pain or improve their health, ChiroMarin can help.

References:
1. Marchland A. Chiropractic care of children from birth to adolescence and classification of reported conditions: an Internet cross-sectional survey of 956 European chiropractors. Journal of Manipulative and Physiological Therapeutics 2012; 35 (5):372-380.
2. Hayden Ja, Mior SA, Verhoef MJ. Evaluation of chiropractic management of pediatric patients with low back pain: a prospective cohort study. J Manipulative Physiol Ther. 2003 ;26(1):1-8.
3. Alcantara J, Ohm J, Kunz D. The safety and effectiveness of pediatric chiropractic: a survey of chiropractors and parents in a practice-based research network. Explore NY 2009; 5(5): 290-5.